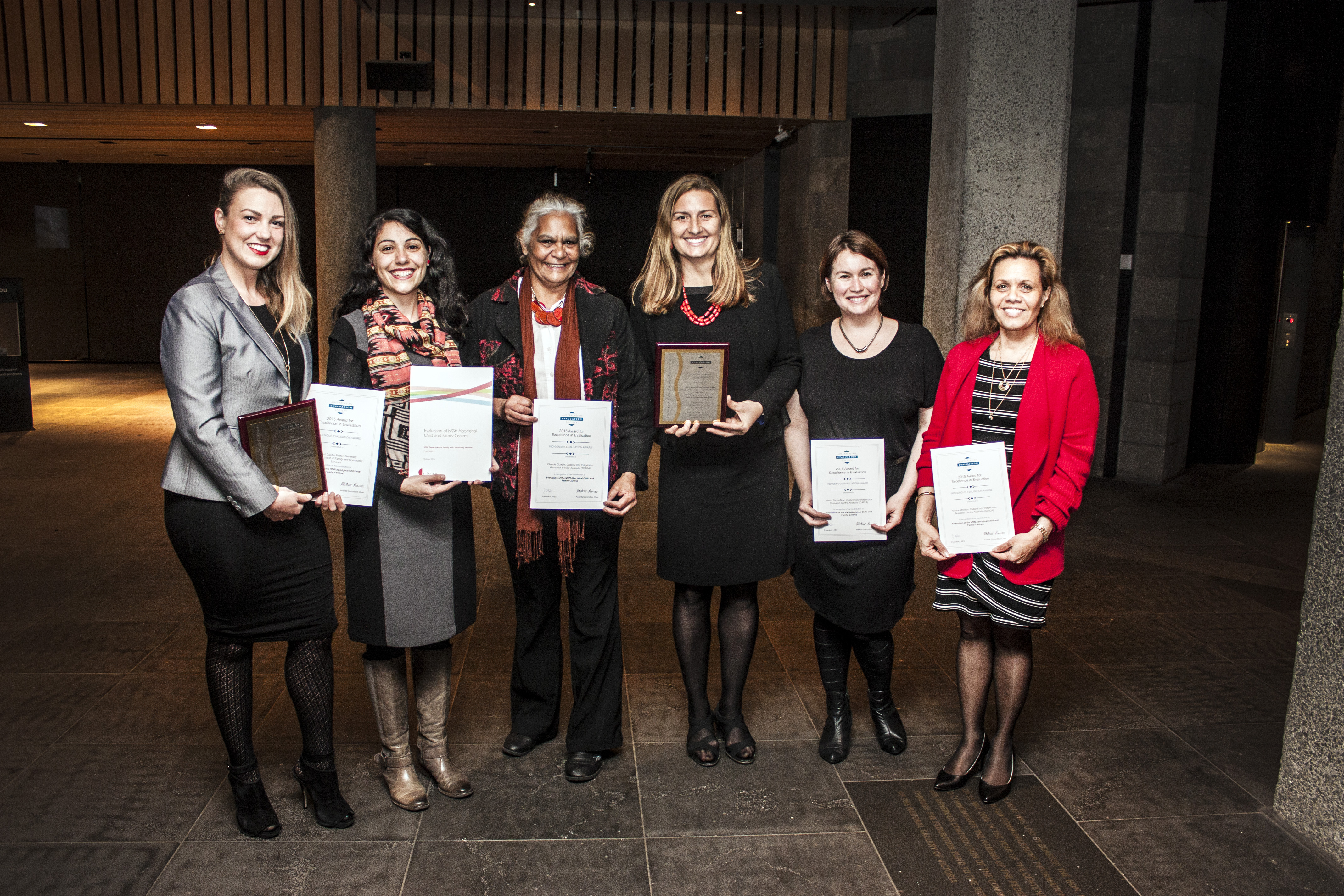 Indigenous Evaluation Award presented to CIRCA and the NSW Department of Family and Community Services for the Evaluation of the NSW Aboriginal Child and Family Centres, as part of the 2015 Awards for Excellence in Evaluation.
Assessors said that they were impressed by how the evaluation team "addressed challenges experienced by the Centres and within the Aboriginal communities in establishing the centres, such as difficult relationships between stakeholders.  In these circumstances the evaluation team showed sensitivity and professionalism and provided opportunities for stakeholders to share, reflect and debrief their experiences".
CIRCA thanks the ACFC Managers, Elders, staff & families involved in the evaluation – we were honoured to share the stories of your achievements.